I love the cable knitted cowl into a chic sweater vest, if you love this design as I do, you will love this Vintage Knit Sweater Wrap Free Pattern. It's perfect for cold whether, wearing cowl outside and vest in room or office. I have crochet cowl hoodie free pattern and crochet fox cowl which was loved by our fans so much. While if you are enthusiastic to knit your own, try to get soft cotton or wool yarn and follow the pattern below. I love the versatile outfit myself not matter it's sew, knit or crochet, they are always on my hot picks for my own wardrobe.  This modern knit wrap was actually inspired by a "sweater-scarf" from 1917, in the early years that women supported the troops by working with the Red Cross. This easy to wear style is perfect for being active or relaxing.
Once finished, the knitted vintage sweater should measure approximately 20 inches by 62 inches.
In metric measurements, the completed knitted sweater scarf should be about 51 cm by 157.5 cm in size.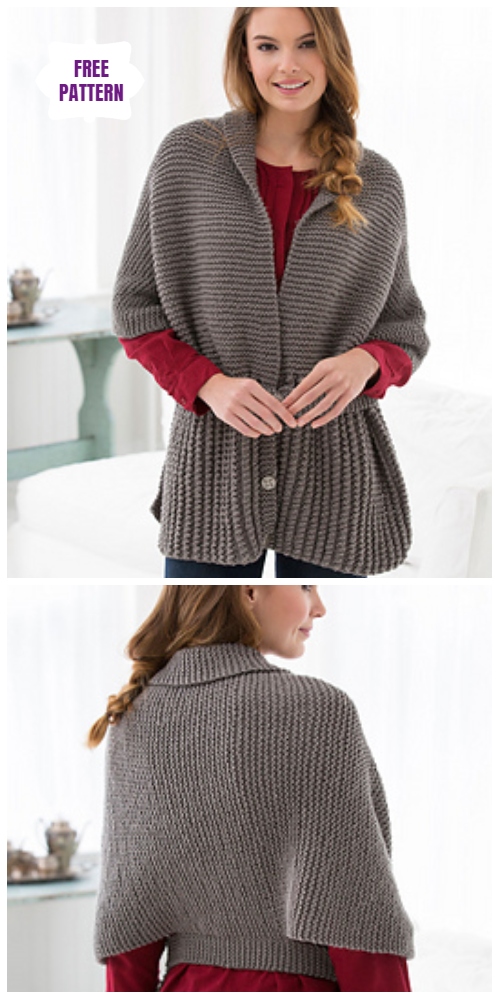 Click for free pattern here: