We have so many butterfly crafts on our website. The collection of DIY Butterfly Nail Art Ideas are fabulous to nail on during Spring, the Beautiful Butterfly Cake designs are full of surprises and will be brilliant for any party treats. The butterfly chandelier collection will be so fabulous to decorate your home for your kids and yourself. This crochet 3D butterfly featured today are will be another little but elegant and delicately made that you can not wait to get out your hook and give it a try, even though you are just learning to crochet. It is so beautiful to decorate onto your fashion o Having fun crocheting.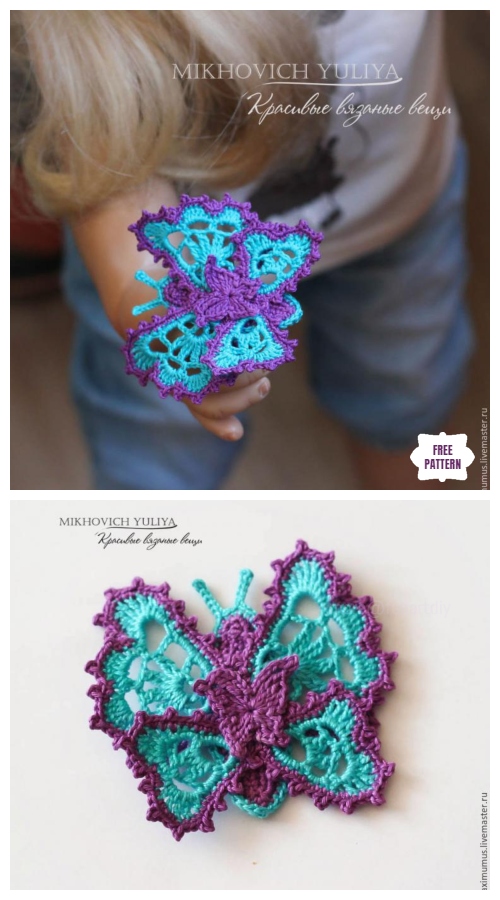 Yarn Needed: Yarn "Lily" from Yarn Art 225m50 gr (turquoise) and "Koko" from Vita 240m50 g (purple).
Yarn retreat: the yarn should not contain viscose or acrylic, otherwise, no matter how tightly you knit, the wings can sag.
2. Hook. Hooks must be very small in size so that the binding is as tight as possible.
The consumption of yarn is small, I had enough of the rest of the yarn.
3. Needle with a big eye. Wings to the trunk will be sewn with a thread, which was used for the dressing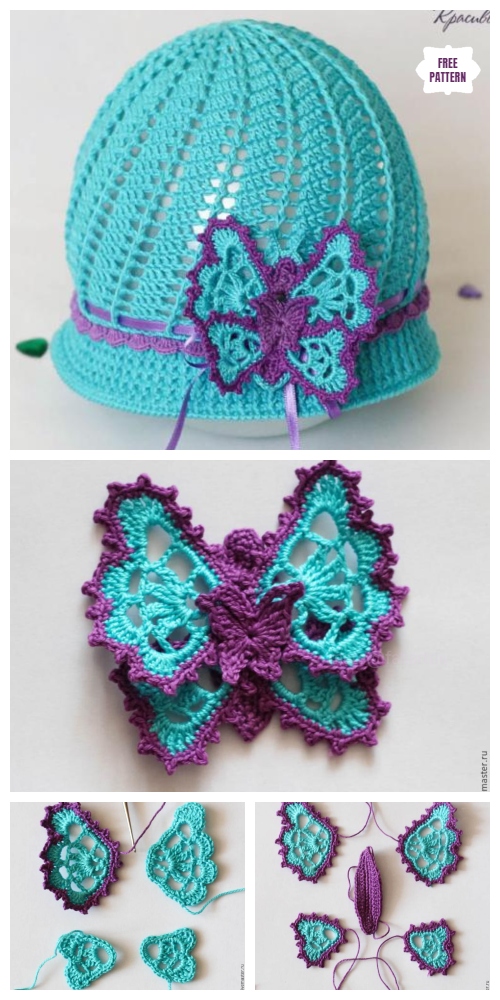 Click the link for free pattern below: