You will always need a small cozy to hold your eyeglasses, remember the Crochet Amigurumi Smurf Free Patterns? I do recommend you take a look and crochet one to hold your glasses at home. But if you go outside? You may need a case to protect your sunglasses from scratches in bag. And here comes the Crochet Leap Stitch Dynamite Eyeglass Case which is easy to crochet with yarn busters. Crochet an eyeglass case to reflect the yarn lover in you! Make sure you have one for every pair of glasses you own to protect them from scratches. This is a nice gift too!
Supplies:
Notes
1. Case is worked in joined rounds with right side facing at all times.
2. When instructed to work in a stitch "2 rows below", work in the row numbered 2 less than the current row. For example, if you are working Row 5, a stitch "2 rows below" is in Row 5 – 2 = Row 3.
3. To change color, work last stitch of old color to last yarn over. Yarn over with new color and draw through all loops on hook to complete stitch. Proceed with new color. Cut old color.
Special Stitch Spike st (spike stitch) = Sc in indicated stitch 2 rows below.
Size Reference:
7" wide x 4" long (18 x 10 cm).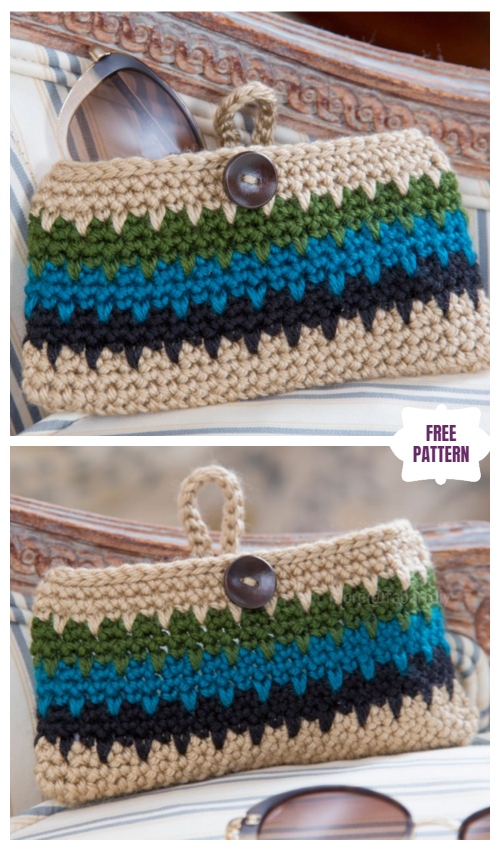 Click the link below for free pattern: